Re-engineered to be warmer, lighter, and more flexible than anything we've ever made - but still just as tough as every other Carhartt out there. The Yukon family of gear repels water and wind, insulates against arctic temps, and keeps you warmer than a polar bear.
Reflective patch protects in low-light conditions.
Detachable fur-lined hood for added coverage.
Yukon Extremes Active Jac.
Yukon Extremes Insulated Parka.
Featuring 3M™ Thinsulate™ featherless insulation and rugged CORDURA® reinforcement throughout, our new Yukon Extremes gear is purpose-built to conquer wind, rain, sleet, snow, and whatever else tries to stop you from staying warm.
SEE YUKON EXTREMES IN ACTION
Shot on location in the Yukon Territory, we put together this video to give you a real-life glimpse of what this gear does best — keep hardworking people warm and comfortable in the coldest weather out there.
WORKS WHERE
THERMOMETERS
QUIT
WORKS WHERE
THERMOMETERS
QUIT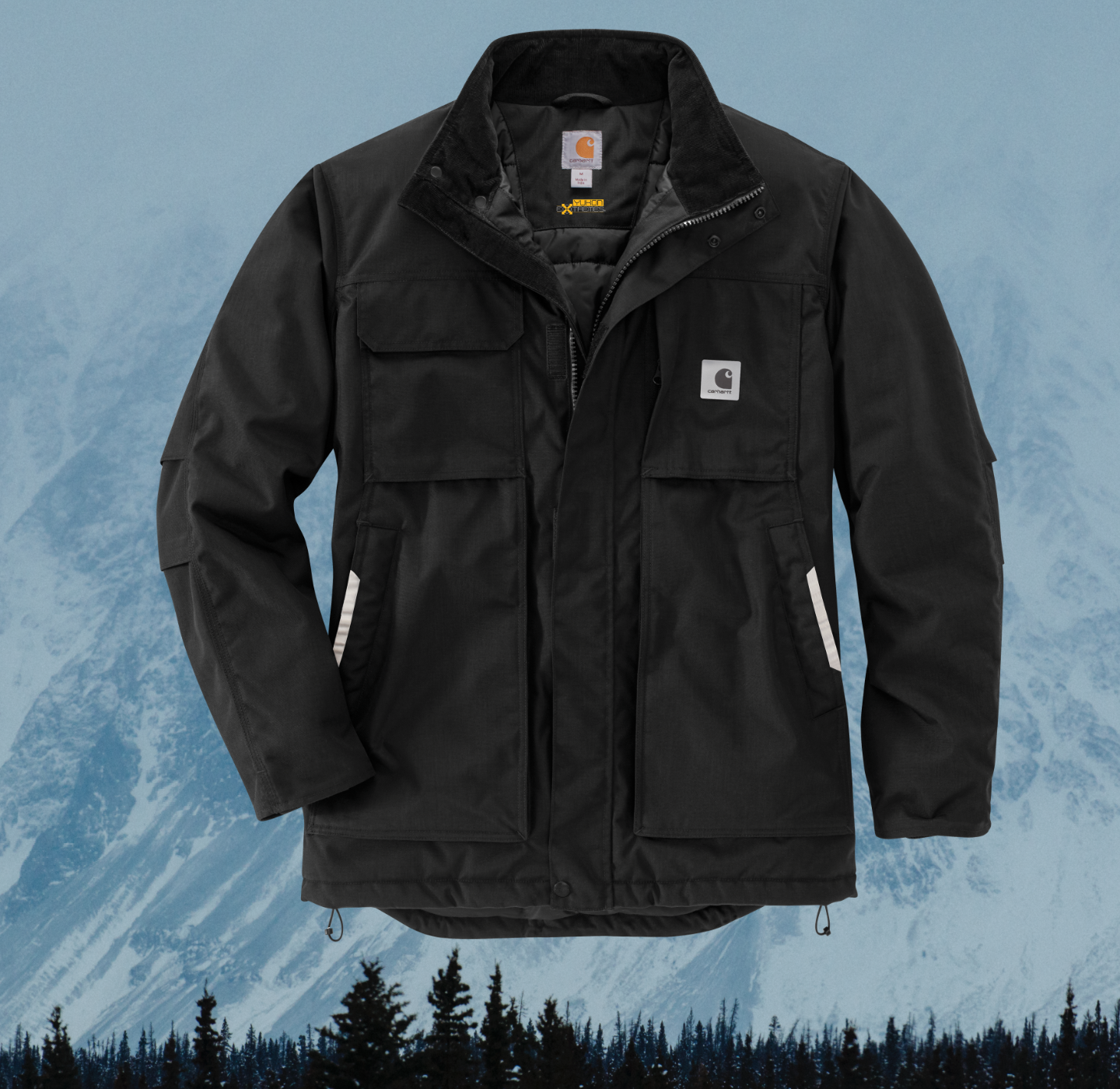 IF YOU WANT WARMTH THIS WINTER, LOOK NO FURTHER. THIS JACKET IS ABOVE ANYTHING YOU CAN GET FROM OTHERS. IT IS WORTH EVERY PENNY.
Preston P.

OUR TOP GEAR FOR
RECORD-LOW TEMPS
Yukon Extremes delivers ultimate protection and performance in the coldest working conditions on the planet.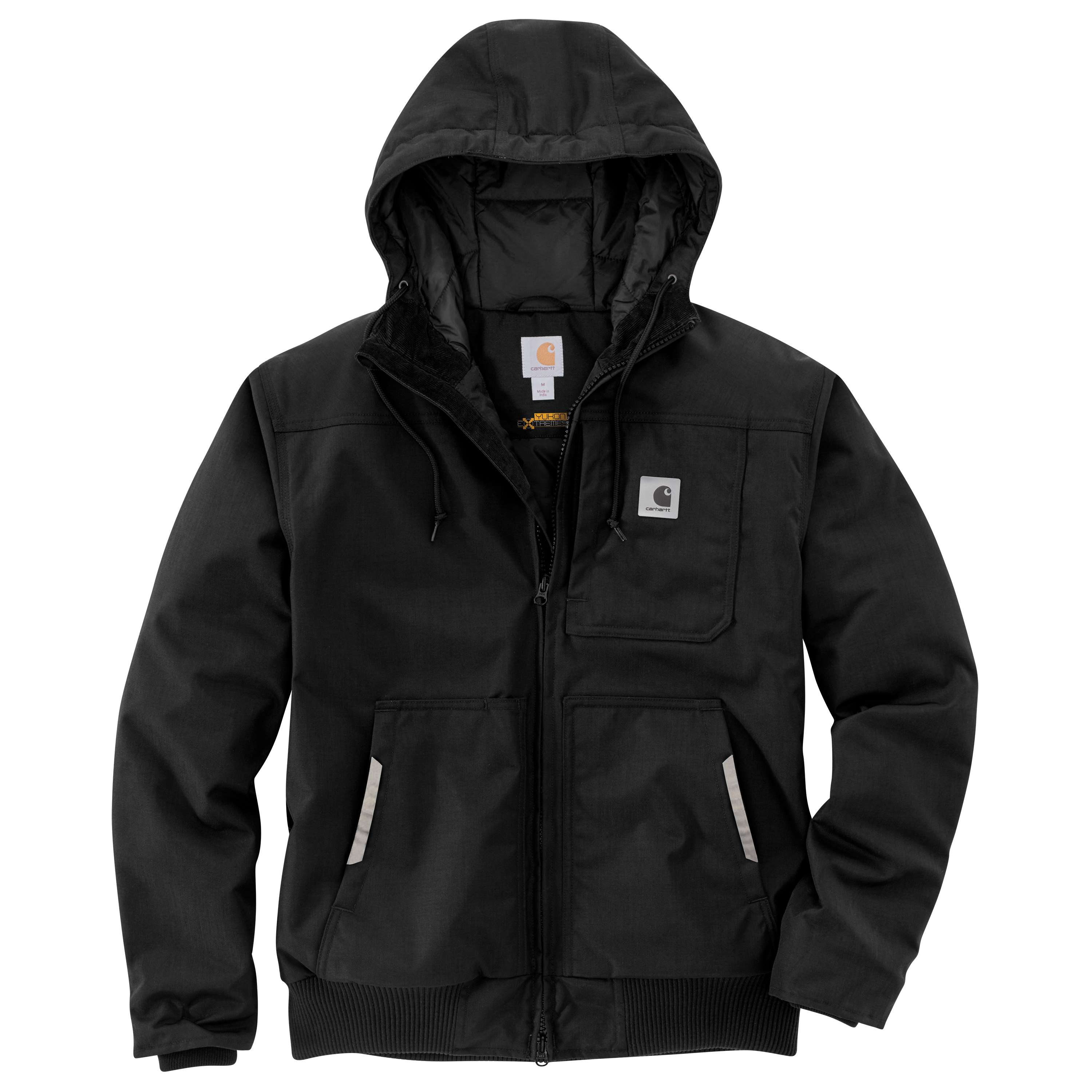 style # 104458
YUKON EXTREMES™ LOOSE FIT INSULATED ACTIVE JAC
$189.99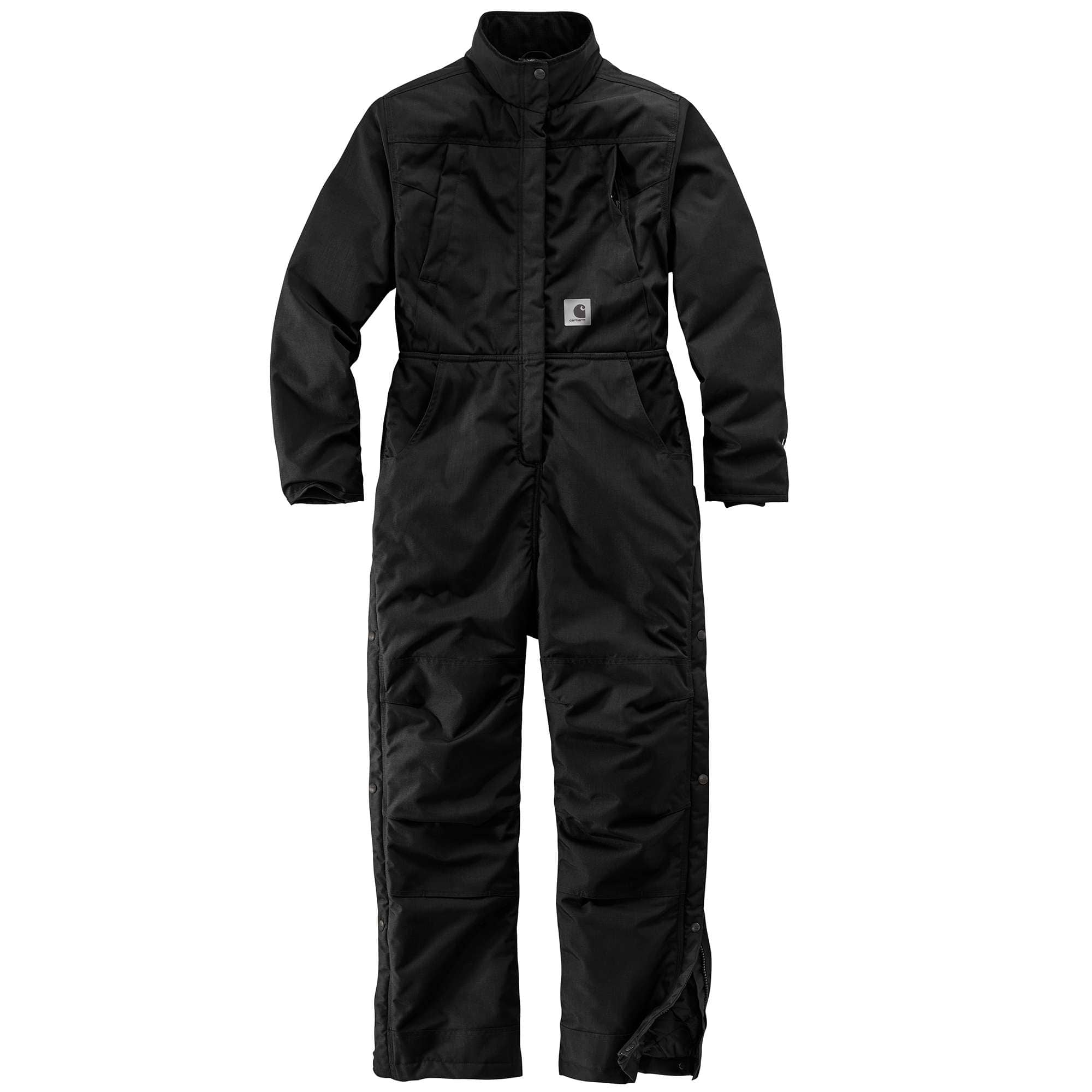 style # 104418
WM CARHARTT® YUKON EXTREMES™ INSULATED COVERALL
$249.99

style # 104461
YUKON EXTREMES™ LOOSE FIT INSULATED BIBERALL
$199.99 - $219.99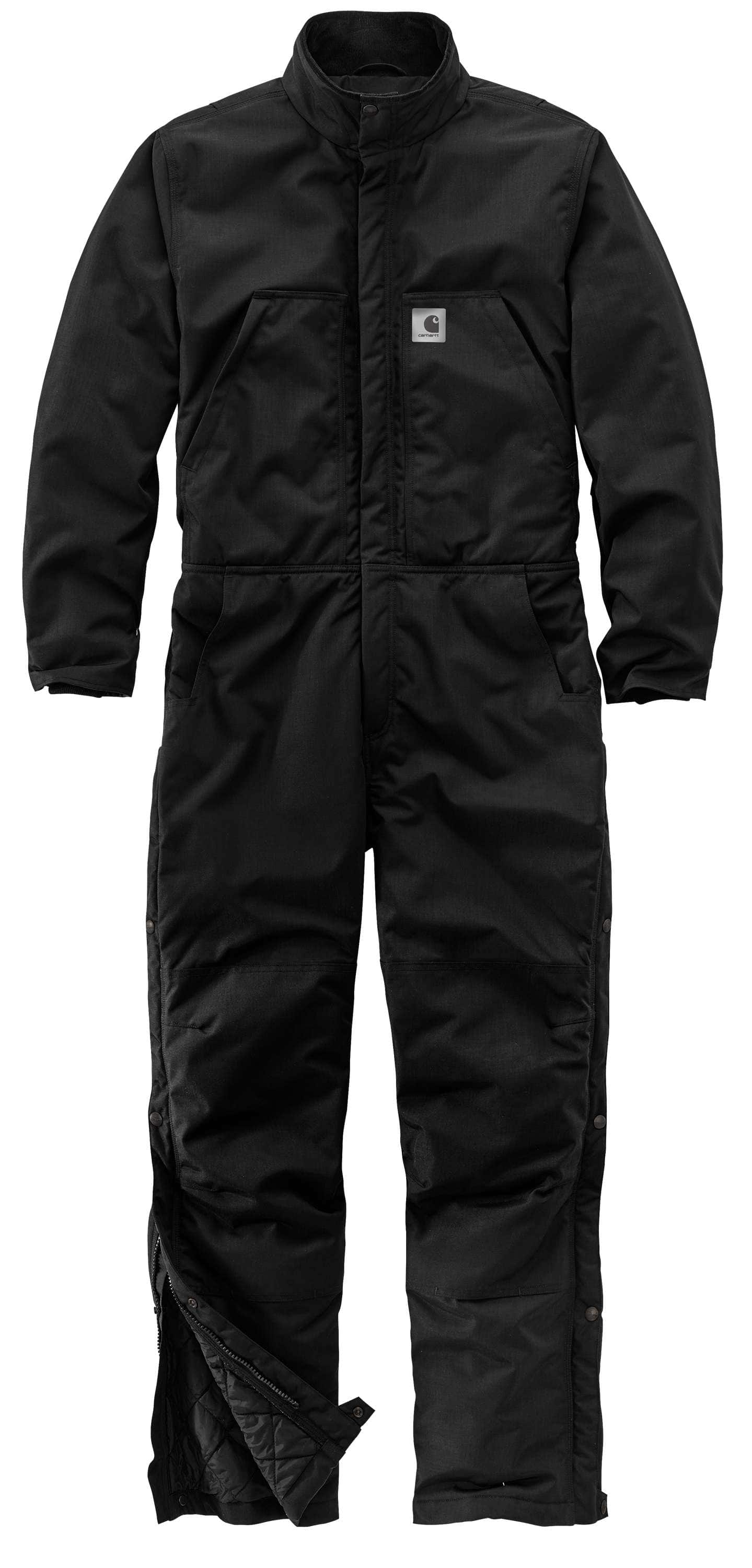 style # 104464
CARHARTT® YUKON EXTREMES™ INSULATED COVERALL
$249.99 - $269.99
IF IT BEARS OUR
NAME, IT'S NOT BUILT
FOR HIBERNATING
IF IT BEARS OUR NAME, IT'S NOT BUILT FOR HIBERNATING
IF IT BEARS OUR
NAME, IT'S NOT BUILT
FOR HIBERNATING
Now you can conquer extreme cold in the comfort of fleece.
WHATEVER WARMTH WORKS BEST
The new Carhartt Warmth Rating system makes it easier to find the cold-weather gear that works best for your level of comfort. Because we understand that whether it's "a tad bit chilly" or "so cold you can see your breath," you still need to get out there and get the job done.
BEHIND THE SCENES: CAPTURING THE YUKON WITH PHOTOGRAPHER ELLIOT ROSS
In February 2020, we asked photographer Elliot Ross to shoot the warmest gear we've ever made, in the coldest temperatures he's ever endured. Read more about his first-hand account of the extreme weather, winds, and harsh working conditions he faced, and the rugged new Yukon Extremes gear that kept him warm and well-protected through it all.
My introduction to Whitehorse, Yukon Territory was memorable to say the least. As I stepped out of the airport into the inky black of a subarctic spring night, the wind was knocked out of me. I doubled over and coughed involuntarily. A taxi driver who awaited me saw my first impressions of what -50F really feels like. "Welcome to the Yukon!" he said with laughter on his breath, "Every first timer coughs on their first breath when it's this cold." For the seven days, the mercury held steady around -25F, a veritable heat wave in that region. These were only the air temps, however, and these numbers didn't reflect the added windchill which plunged to what felt like far lower than the -25F on the thermometer. After the scout, I knew I needed better gear for taking on the Yukon Territory, and thankfully, I didn't have to turn very far.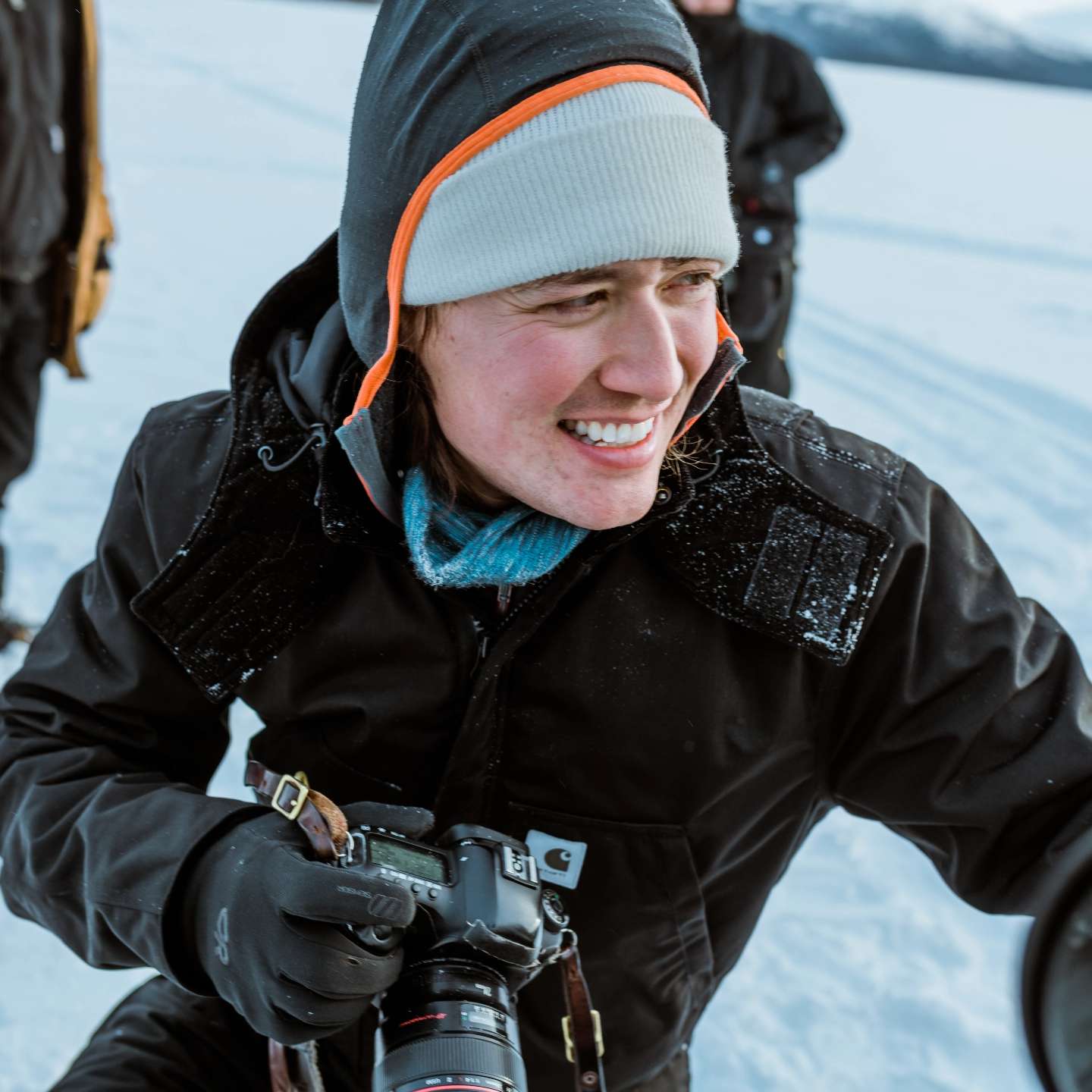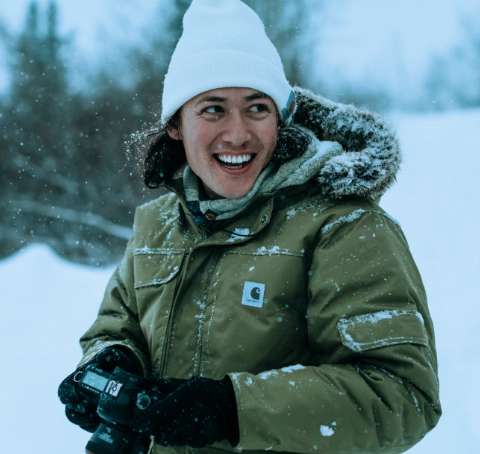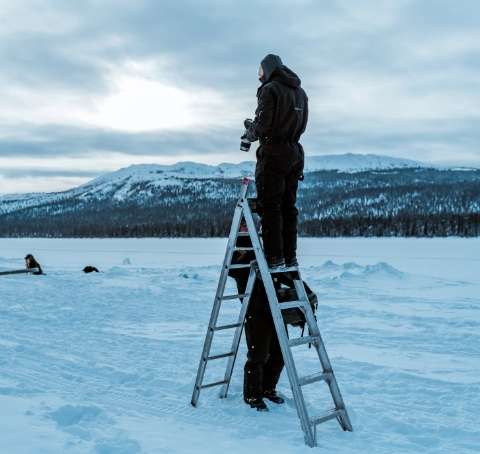 THE WINDS ON THE PASS WERE SUSTAINED AT 40MPH, SOMETIMES GUSTING TO OVER 70MPH, AND EVERYTHING THE YUKON EXTREMES COVERALLS PROTECTED STAYED PERFECTLY WARM THE ENTIRE TIME
The Carhartt product team set aside some samples of the new Yukon Extreme line that I quickly found indispensable. Finally, here was something that was warm enough - that allowed me to be outside in these ridiculous temperatures for hours at a time before needing a break. Over the course of the week, I swapped between the Yukon Extremes Coveralls and a combination of the Bibs and Parka. The coveralls are bombproof - keeping all snow out and only dry, lofty air inside. When I did wear the parka, the warmth it provided felt like a heated blanket, especially with the fur-lined hood over my head on windy nights. Thanks to my Yukon Extremes gear, I truly felt invincible in the face of Earth's coldest temperatures.