The Carhartt Workshop is a first-of-its-kind collaborative community space built by the original workwear company. Located on the second floor of our flagship Detroit Store, you'll have access to the tools and landscaping equipment you need to kickstart that next DIY project, and community spaces that can be rented to host meetings, training sessions, and workshops. Stop by sometime and check out all the ways we can help.
THE TOOL BENCH
Need a tool? The Carhartt Workshop Tool Bench not only has it, we'll let you borrow it free of charge for seven days, with an option to extend for an additional week, if needed. Whether you're looking to rent power tools, hand tools, or landscaping and gardening tools, just bring them back when you're done, so more built-by-hand projects can get started.
MEET. COLLABORATE. CREATE.
Looking for an inspiring place to gather? The Carhartt Workshop features two multi-media ready Community Rooms that can be customized to meet your group's specific needs, plus a larger, combined "flex" space for local organizations to host meetings, training events, and workshops. Free to rent and available to reserve in advance online, these dedicated spaces are truly built for bringing hardworking people together.
CALLING ALL CRAFTSPEOPLE
This is every do-it-yourselfer's dream. A state-of-the-art, fully-functional DIY Demo Space inside the Carhartt Workshop. Where people of every skill level from first-timer to master craftsperson can come together, share what they know, and learn how to build something great.
RESERVE THE DIY DEMO SPACE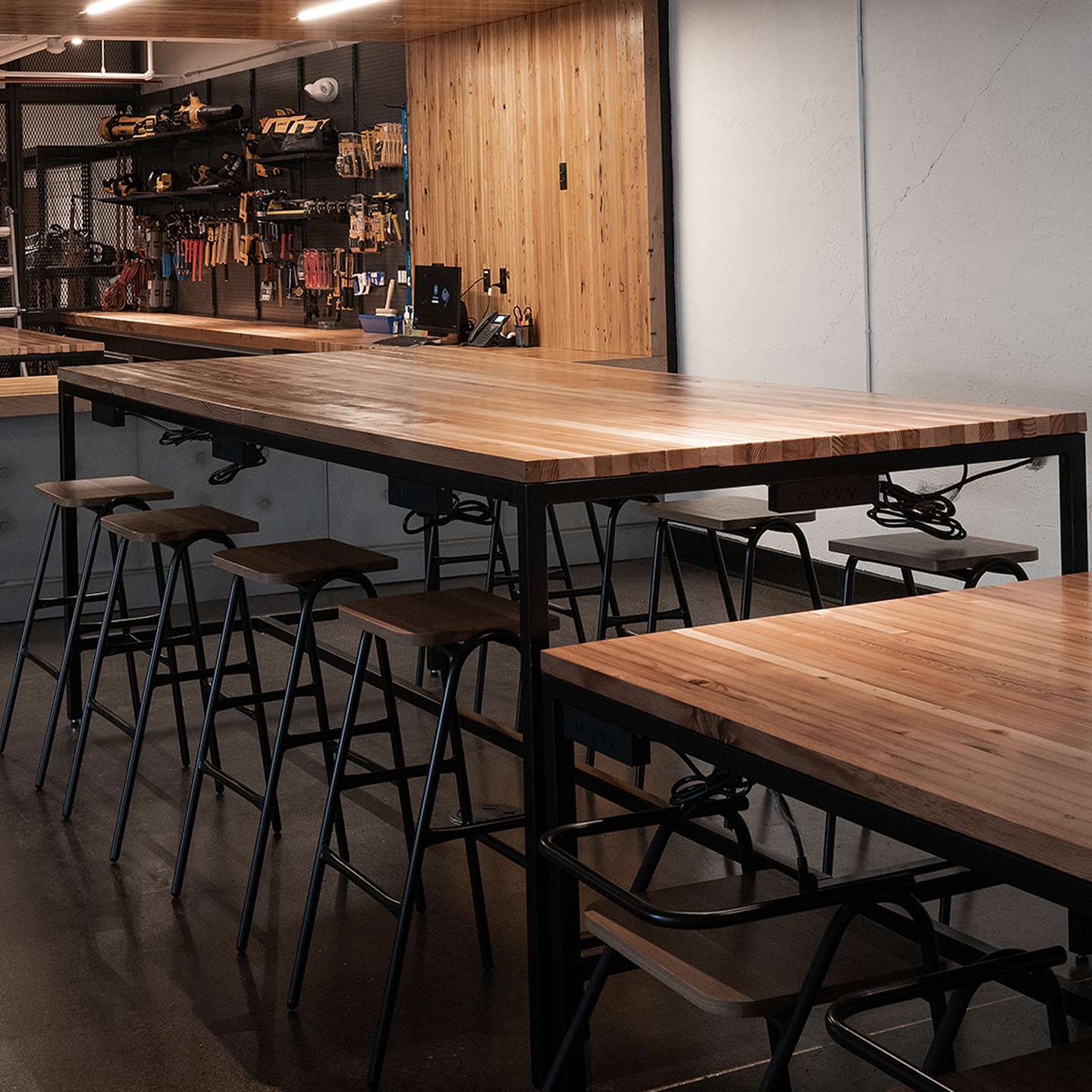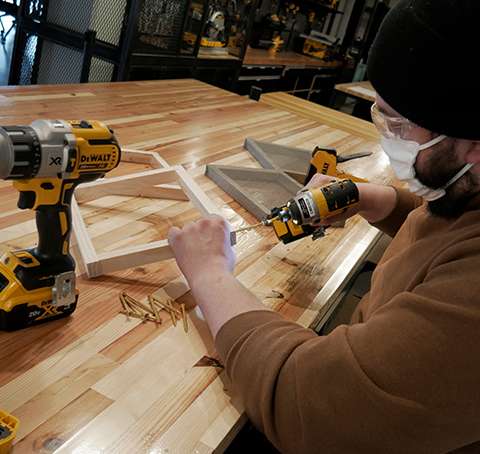 With two work stations, and full access to our Tool Bench Library, the DIY Demo Space is ideal for workshops where real-time feedback and instruction is essential.
Achille Bianchi
Carhartt Workshop Manager
Build a
better
world
Build a better
world
At Carhartt, we partner with organizations that provide us with the greatest opportunity to positively impact the next generation of workers, both now, and in the future.