Carhartt's roots are in the USA, but did you know it's had global operations since the early 1900s? From the company's beginnings in the late 1800s, founder Hamilton Carhartt established a reputation for making quality clothing for industrial workers. He recognized that the demand for workwear went beyond the United States, and looked to expand the company internationally. By 1915, Carhartt had invested in warehouses and factories in major Canadian cities like Vancouver, Toronto, and Montreal, and even set up a factory in Liverpool, England.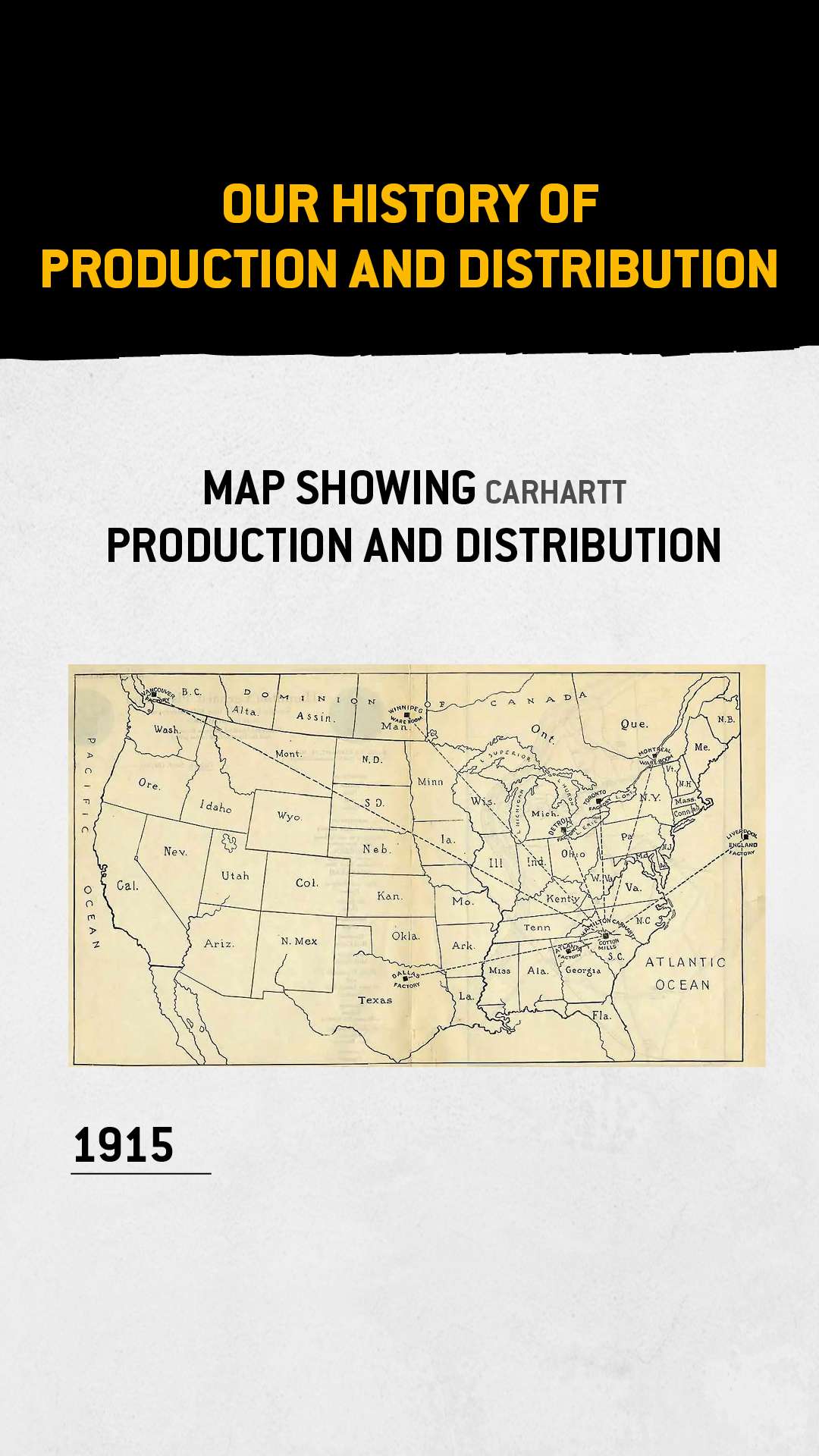 Feedback across the United States and in foreign markets was overwhelmingly positive, and customer testimonials were received from across borders.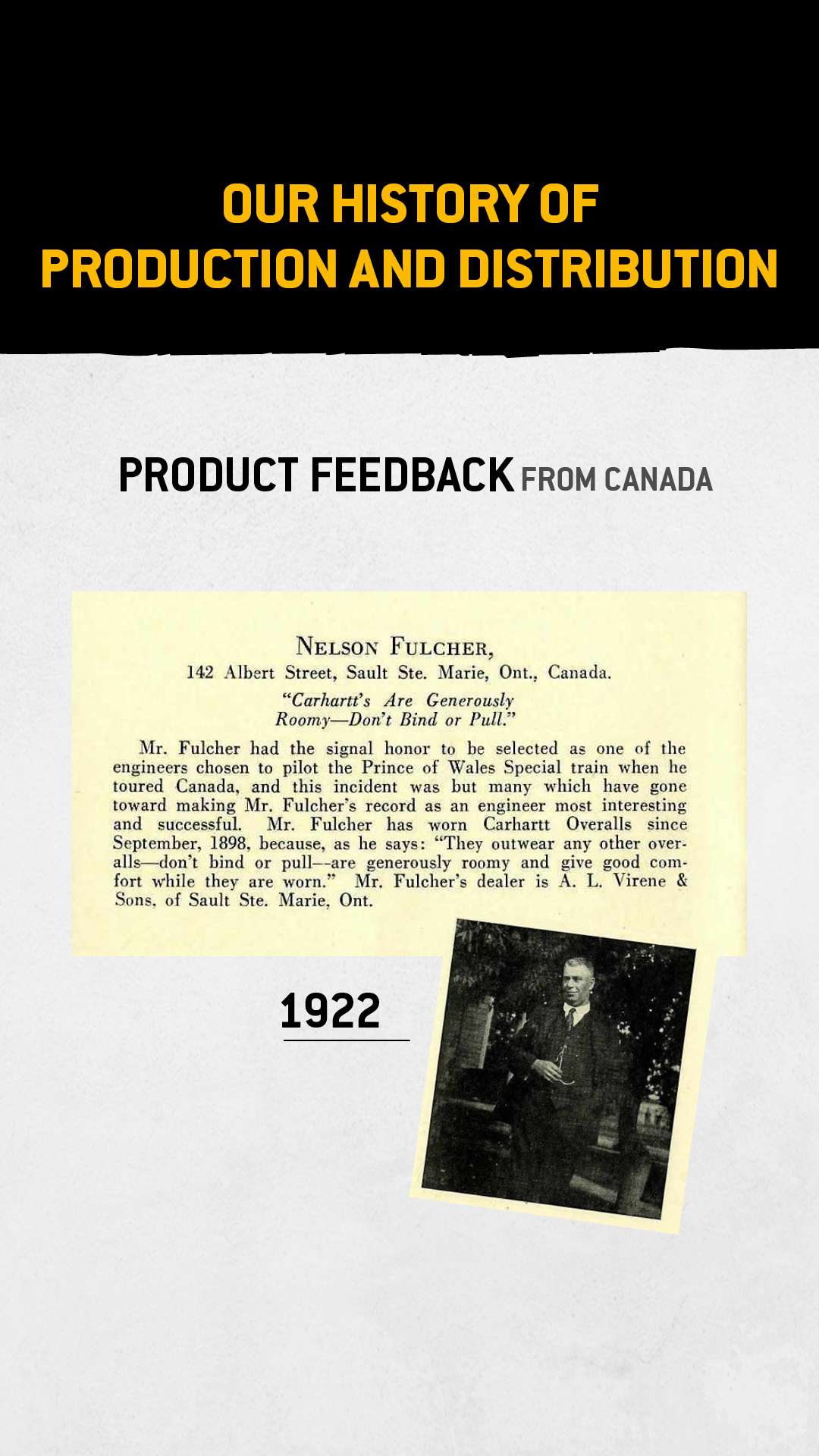 This division has since become Carhartt Europe, re-introducing Carhartt workwear to the European market for the first time in decades. By the late 2000s, customers "across the pond" were able to purchase a wide variety of classic Carhartt products.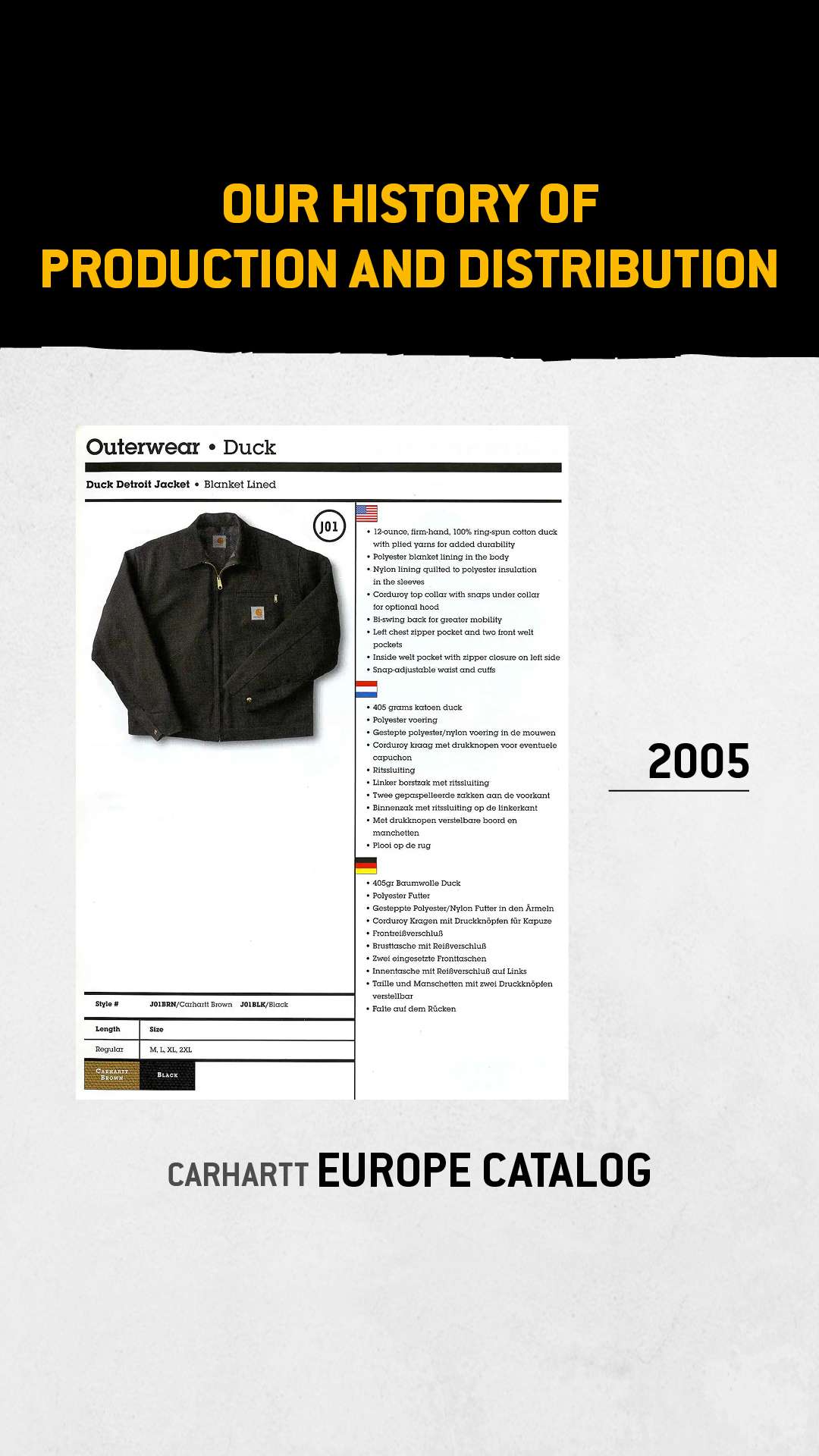 The success of Carhartt in Canada led to expanded product offerings. The first known Carhartt advertisement for women's product was produced by our Canadian division in 1917.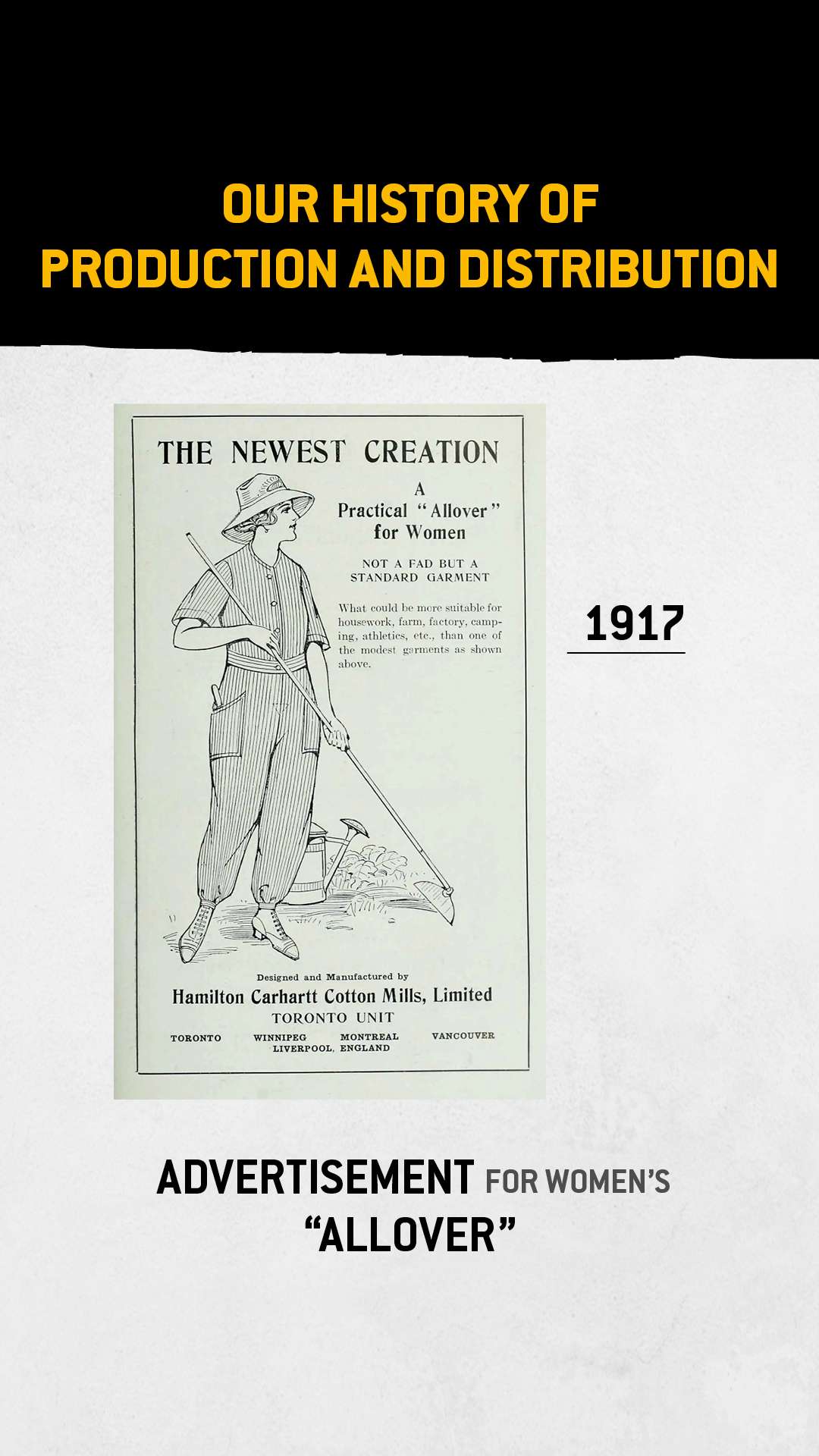 The 1920s were known as a time of economic prosperity, and Carhartt benefitted from high demand for its products. The company increased its overseas presence with the establishment of a factory in Paris, France.
Despite the company's international successes, the stock market crash in 1929 began the Great Depression, and consequently, the worst economic downturn in US history.
The effects were felt worldwide, and consumer demand fell drastically. This caused Carhartt to scale back operations, sell international holdings to cover costs, and focus solely on American markets. Only a select few factories continued manufacturing during this time. Although the company eventually recovered from these financial setbacks, it would be almost six decades before Carhartt began to re-establish a presence beyond the United States.
Originally found through retail distributors exclusively, Carhartt Europe recently launched a website to allow consumers to find their workwear more easily.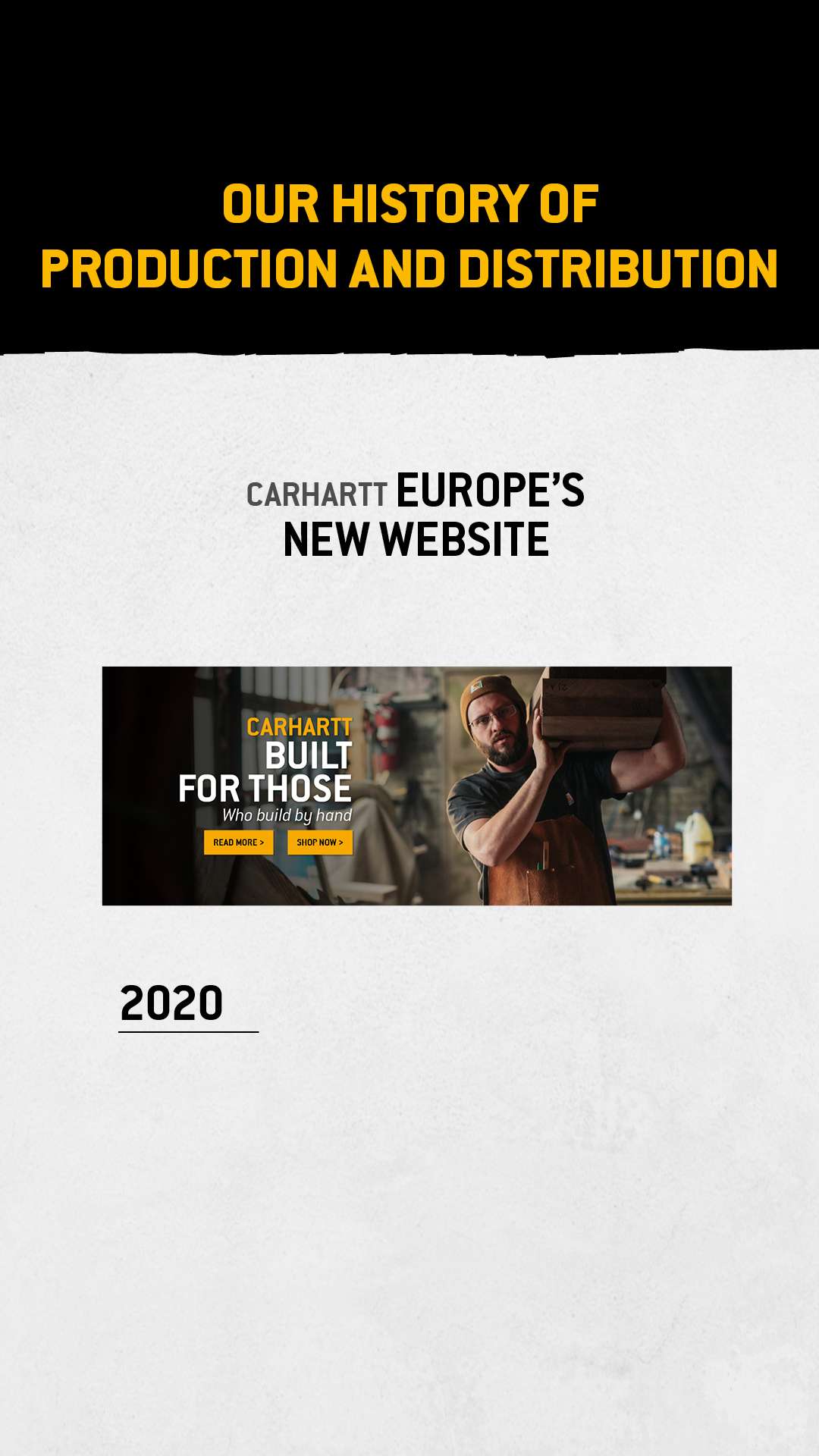 In 1925, Hamilton Carhartt noted:

"When I stop to think that over one million staunch, stalwart, conscientious men who toil, the bone and sinew of the United States, Canada, Great Britain and France are daily wearing the overalls I manufacture: I am deeply impressed with my duty to these men; I would be a traitor to this vast army of world builders did I not give them the best that is in me."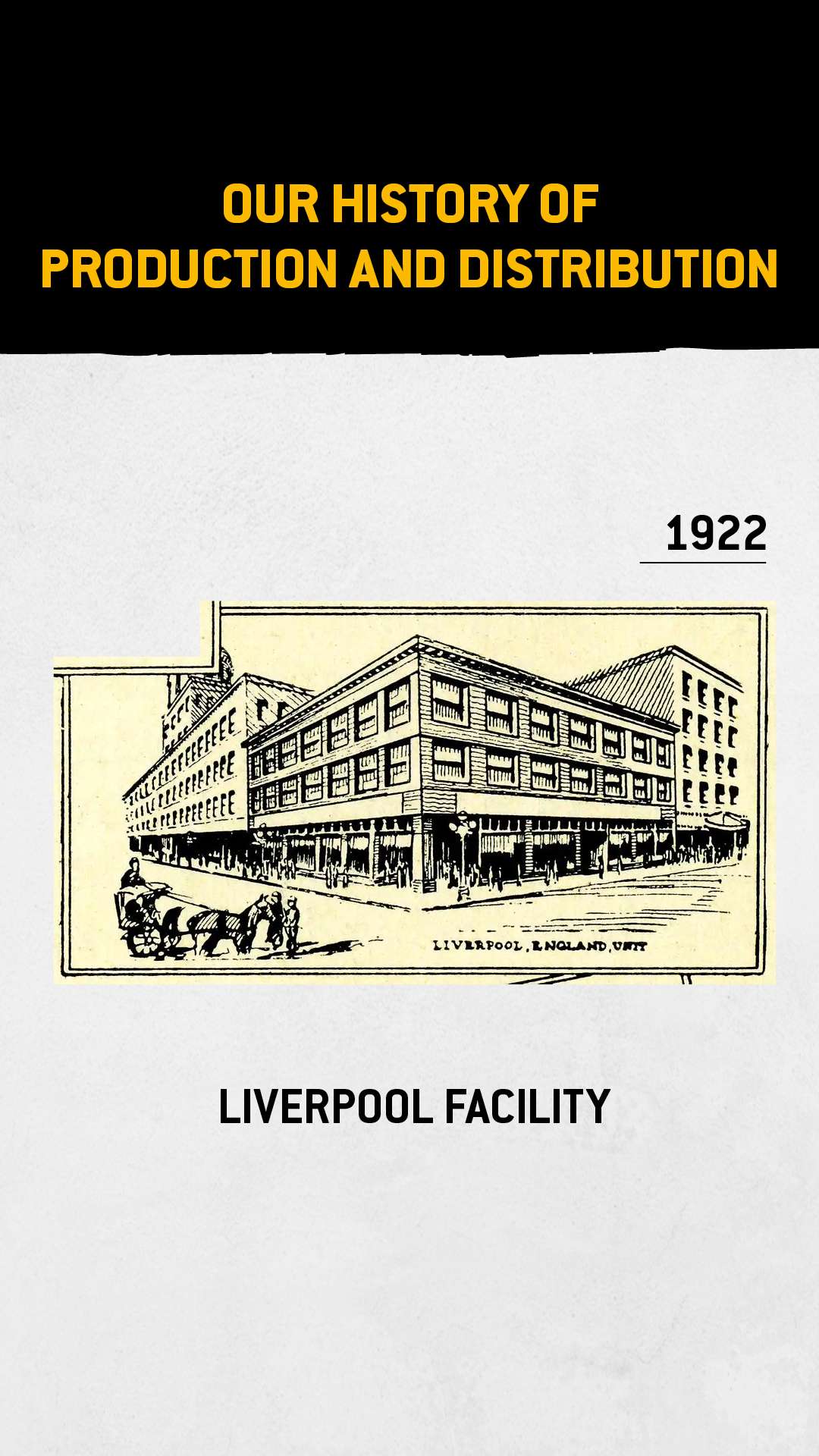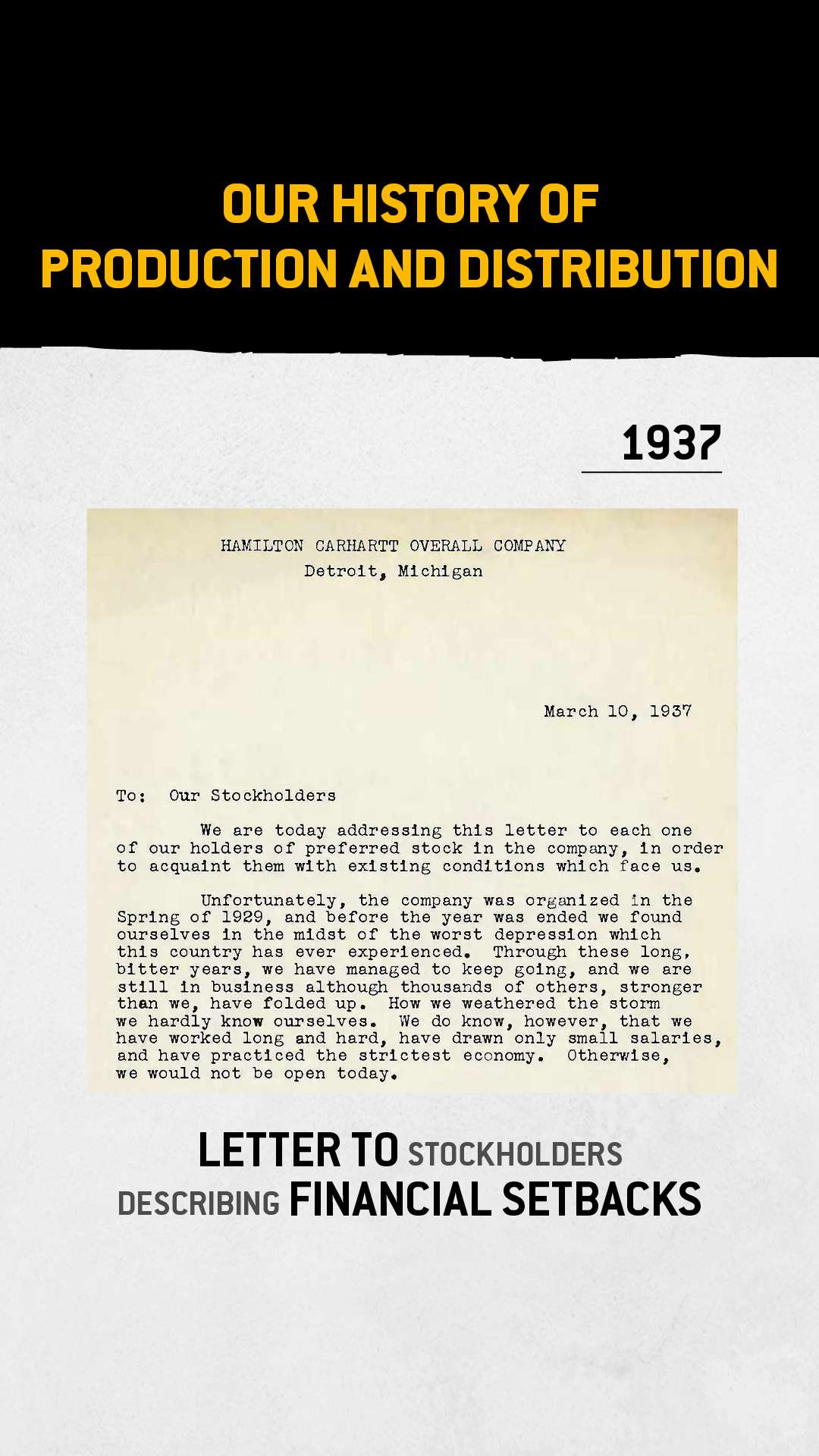 Over 25 years ago, Carhartt once again began investing in overseas markets, entering into a licensing agreement that distributed Carhartt products in Europe. By the late 1990s, this new label, Work in Progress (WIP), was making their own adaptions of iconic Carhartt styles.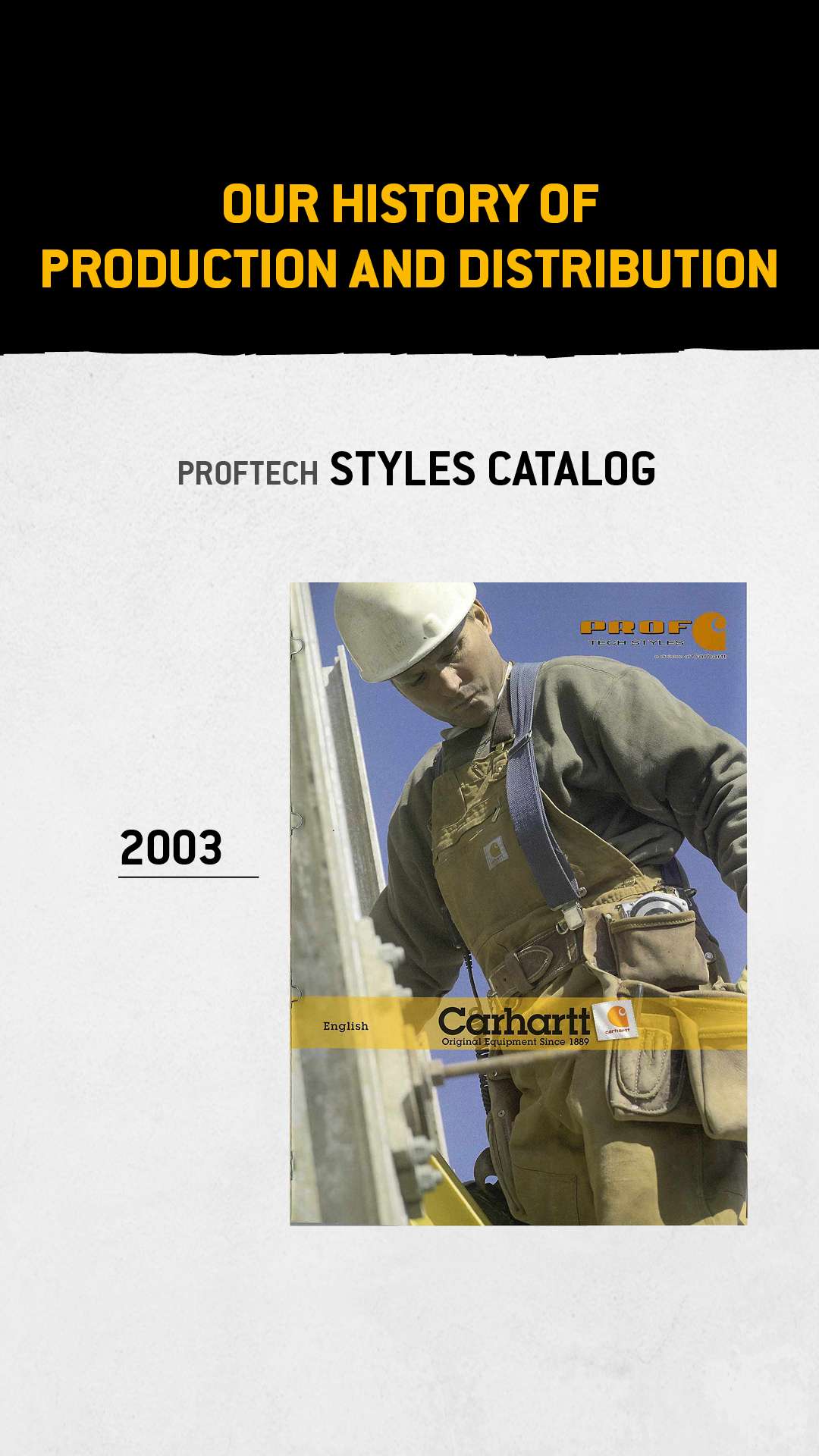 While Carhartt WIP was growing in notoriety, Carhartt's core commitment to building rugged, heavy-duty clothing kept its business leaders strategizing on how best to re-enter the European workwear market.
The company's European headquarters can be found in Amsterdam, where they're working hard to make sure Carhartt is the number one brand to turn to for rugged products – no matter what country you live in.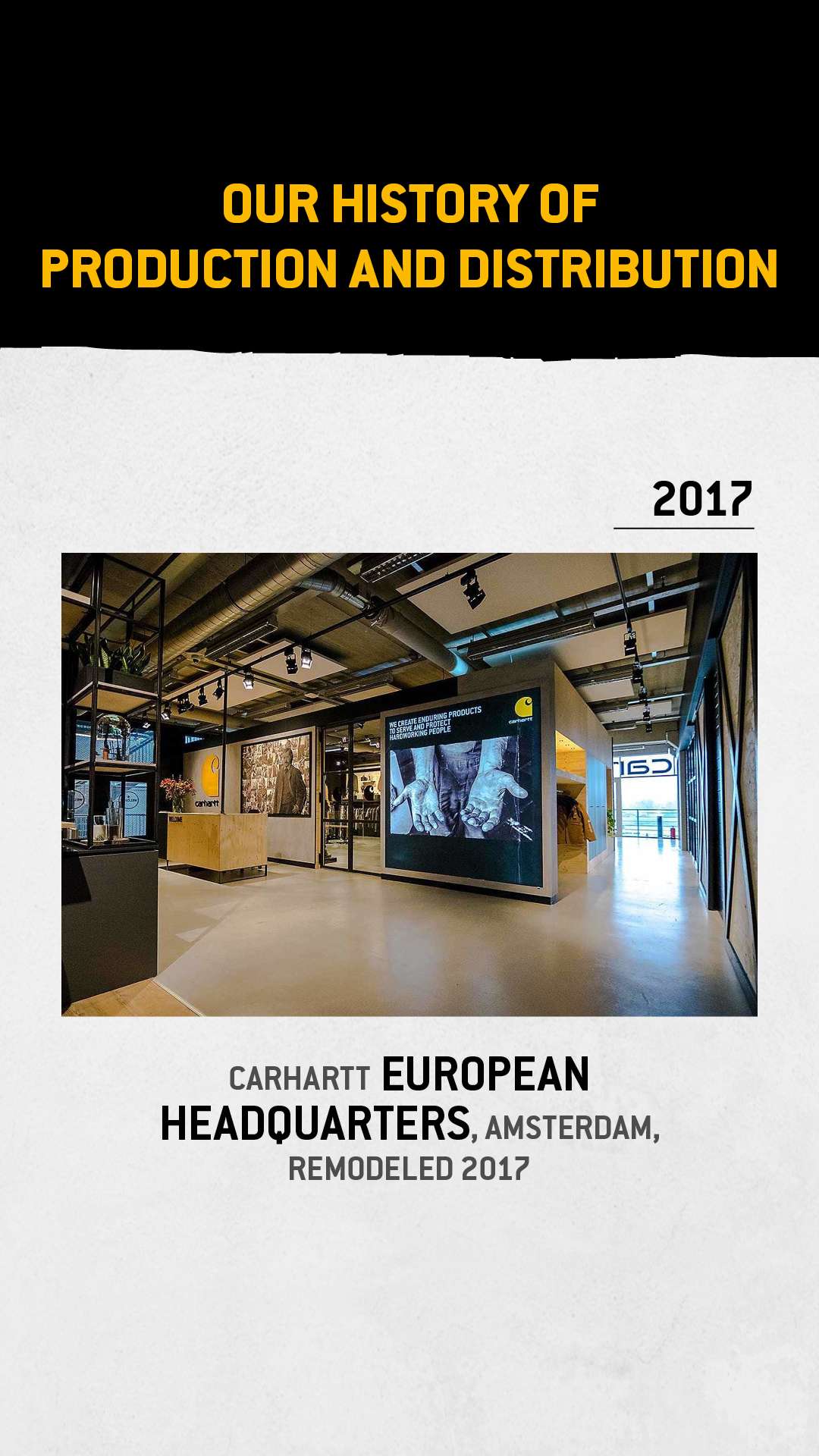 "When a European customer buys Carhartt, they're buying quality, fit, and relevancy in workwear apparel."
-Mark Valade, CEO/Chairman of the Board