Gear that keeps you completely dry: water isn't getting in. Period.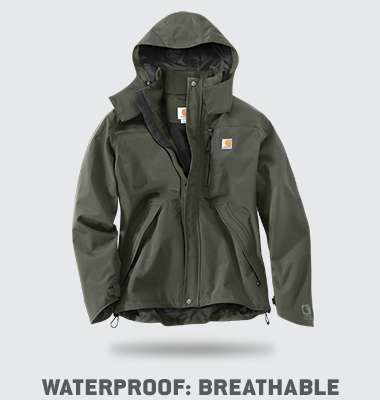 When you want to be completely waterproof but don't want sweat to build up, turn to Storm Defender® waterproof breathable: it stops every drop but lets sweat escape.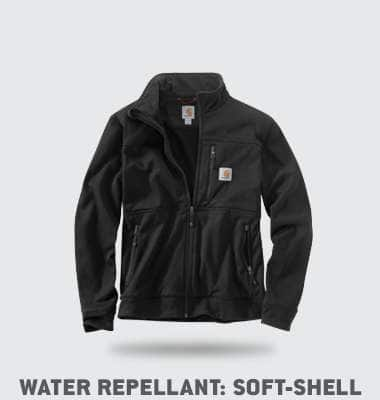 This stuff will keep you dry on the job: even on a lobster boat in a Nor'Easter.
Need more help? Try our interactive product guide.