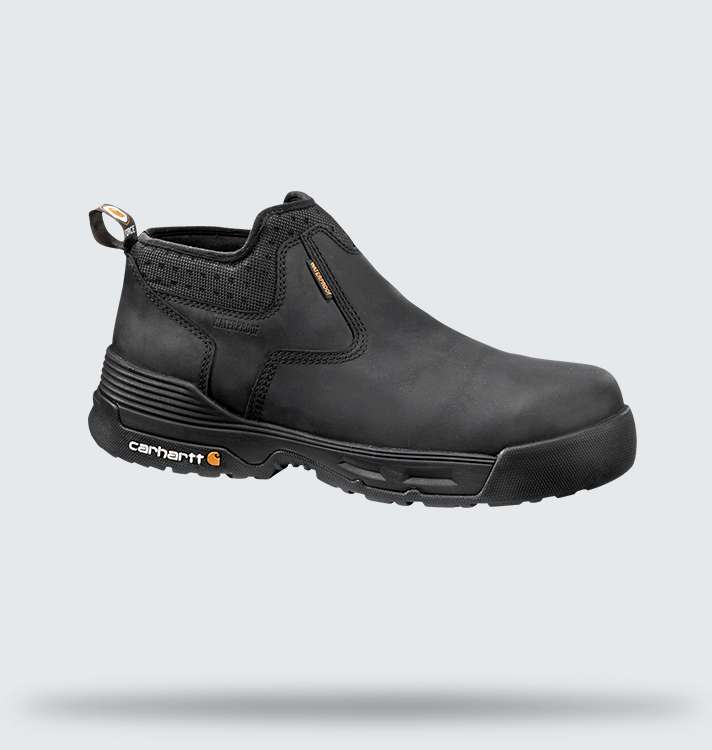 Easy to pull-on, hard to wear out. Carhartt slip-on boots feature cushioned insoles for added comfort, plus waterproof breathable technology to keep your feet dry when the ground isn't.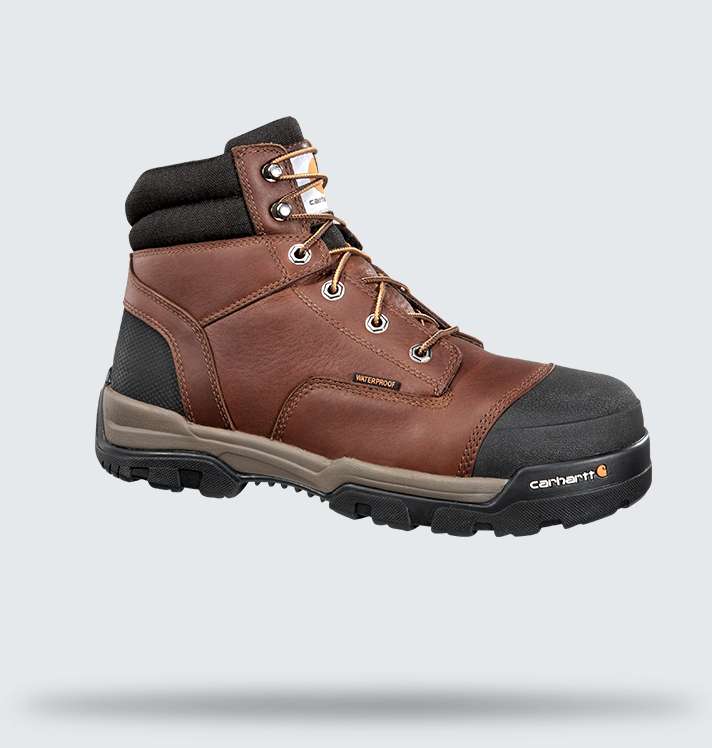 Built to do what Carhartt does best – work. Featuring the same craftsmanship we've put into everything we've made since 1889, not to mention our latest technology, are the reason our 6" composite and steel toe boots feel like a running shoe but work like a Carhartt.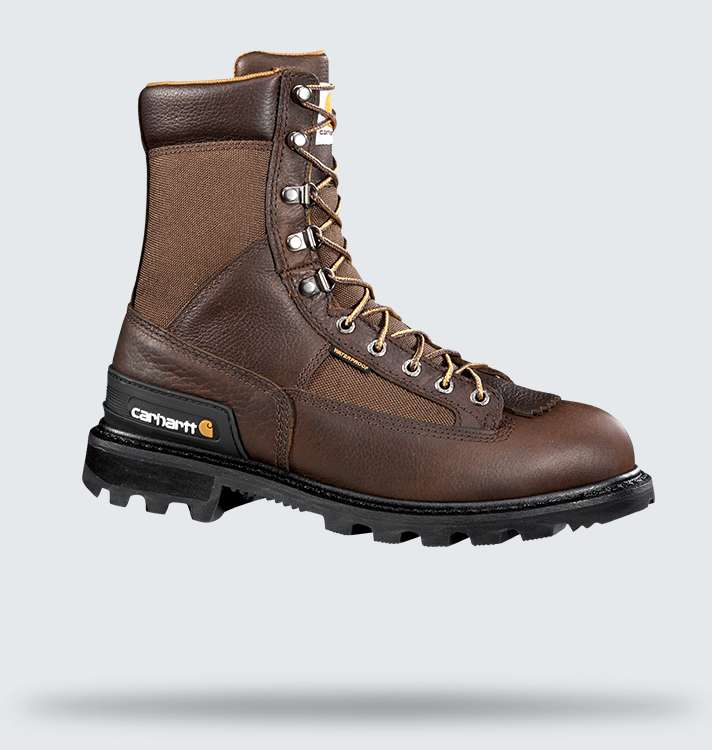 These aren't your normal work boots. No, these waterproof breathable 8" boots are built with the extra grip and grit you need to keep your footing on unfamiliar terrain. Plus added support and comfort to keep you on your feet during those long workdays.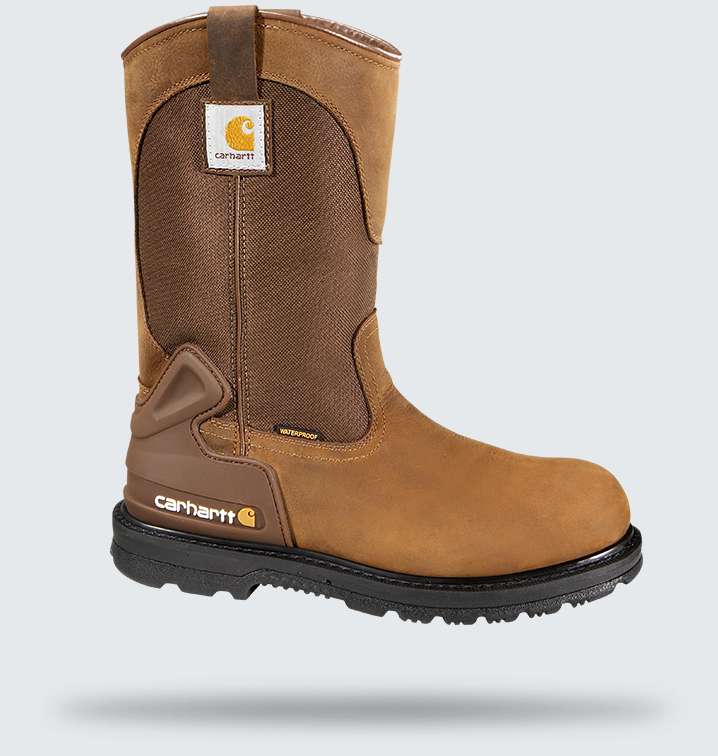 Rugged, durable boots that run the gamut of classic Carhartt traits plus the industry's latest technology and sought-after safety features. Making our Wellingtons the "boot-of-choice" for so many linemen, farmers, construction, and factory workers across the country.
Durable, dependable footwear built to have your back whether you're building a trail or hiking on one. With many lightweight, leather, and waterproof breathable options, boots that come with or without a safety toe, and many of the latest comfort features "to boot". So whatever you're searching for in your next hiking boot, you don't have to travel much further than a few clicks.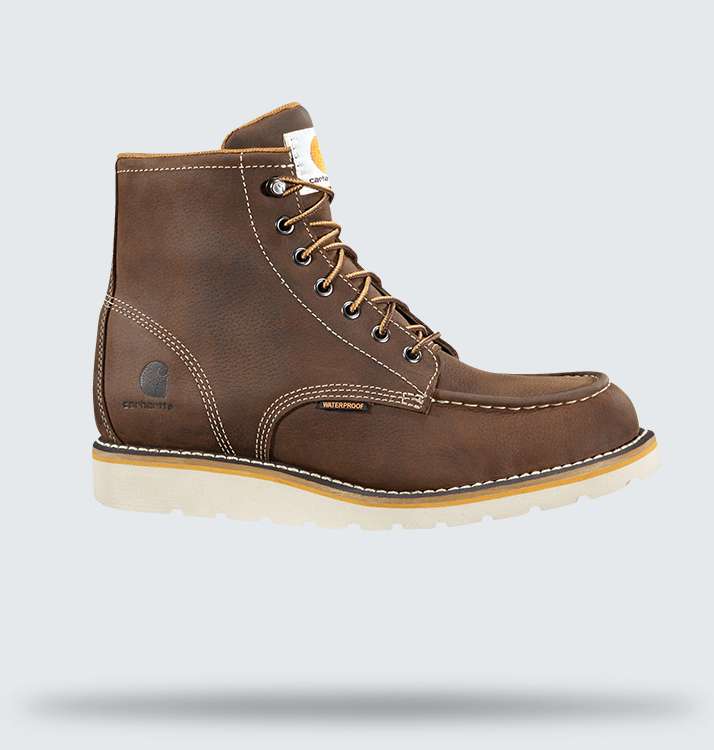 Don't let the casual label fool you – this footwear is engineered to kick things up a notch 24/7. Built to perform whether you're on the job, out on the town, or out on the hunt. With wedge boots, oxfords, pull-on options, and durable hunting boots that promise to outwork, outplay, and outhunt them all.